200 hours Teacher Training in Holland
| | |
| --- | --- |
| Arrangør: | Yoga Gita |
| Placering: | Loenen, Holland |
| Fra: | 15/6/2017 kl. 08:00 |
| Til: | 11/12/2017 kl. 10:00 |
| Antal visninger: | 251 |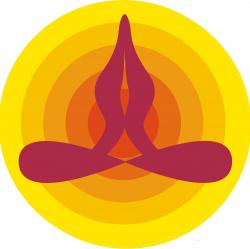 Our 200 hours yoga teacher training in the Netherlands is divided in 4 blocks of 50 hours. 50 hours courses will be held from June 15 to 19 2017 (Block 1), from July 13 to 17 2017 (Block 2), from November 9 to 13 2017 (Block 3) and from December 7 to 11 2017 (Block 4).
It is possible to attend the block as an Intensive 5 days Yoga retreat with 10 hours of teaching a day. The days are filled with 2 units of 5 hours. Below an indicative timetable is given for the daily schedule. A combination of blocks in The Netherlands and India is possible as well.
Subscription for only one block or one unit is possible also. You can decide which unit(s) you wish to attend and when you attend the unit(s). Feel free to subscribe for the units of your wish below or contact us if you have questions about it.
During the program it is possible to stay for the nights from Thursday to Monday. The blocks will be held in a beautiful surrounding in Loenen (Sada Shiva Dham). You can select the option including accommodation. If you wish to stay only for a few nights please let us know by writing an email to info@yogagita.org.
During the course you will go deeper into:
Inner and outer form of the postures with their benefits (not only physical and mental but also spiritual)
Building asanas series and structure your class
Anatomical and physiological principles to deepen the experience of yoga postures
An exploration of principles of alignment
Traditional philosophy including Yoga Sutras from Patanjali, Bhagavad Gita
Deep study of the breathing pattern
Science related to Pranayama
Effective techniques for meditation
Chanting trainings
Life skills to lead a happy and contented life by valuing what you are
Practical: you will have occasions to give classes in presence of the main teacher
Guidance on how to improve and enhance your teaching skills
Read more: http://yogagita.org/teacher-training-courses-ttcs-india/yoga-teacher-training-in-the-netherlands/
Kontakt i Danmark:
Hanne Mouritsen
hannemouritsen@msn.com
---