Gratis Intro til AYURVEDA: Dybegående Ayurvedakursus
| | |
| --- | --- |
| Arrangør: | Natha Yogacenter |
| Placering: | København N |
| Fra: | 19/9/2019 kl. 19:30 |
| Til: | 19/9/2019 kl. 21:30 |
| Antal visninger: | 184 |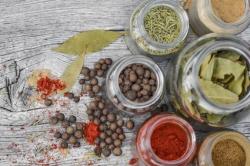 Introduction to AYURVEDA: In Depth Ayurveda Course
Get To Know Yourself Through Ayurveda - The Science of Life
***********************************************************
In the autumn of 2019, Natha will reopen its Ayurveda Course for beginners.

Have you ever heard about the wonders of traditional Indian Medicine? About 'doshas', 'gunas', 'mala' and unpronounceable Indian plants? And how in fact it is much more than a medicine, as this classic oriental discipline is in reality a profound science of life and human behaviour.

Richard Løvlund is our Danish 'medicine man' who will initiate you into the mysteries of Ayurveda. Come and hear his introduction and build together with him some serious anticipation for the course he will open in the autumn, 24 September.

PRACTICALITIES
- TIME: Thursday 19/9 at 19.30-21.30
- TEACHER: Richard Løvlund
- LANGUAGE: English
- PLACE: Natha Yogacenter, Nordre Fasanvej 230, 2200 Kbh N.
***********************************************************

MORE INFORMATION ABOUT THE COURSE
Natha's profound and in depth ayurveda course teaches us how to understand ourselves, through the way we are built, and the way we think and feel.

Ayurveda is the oldest medical system we know about. It aims to create balance in our life, so that we maintain a good health at all levels of our being. Meaning physically, energetically, emotionally, mentally and spiritually. All these aspects are according to ayurvedic medicine interconnected in ways we do not fully comprehend in todays Western medicine.

The Ayurvedic 'Science of Life' teaches you how to get to know your own constitution. In the tradition it is called 'doshas'. There are three of them – kapha, pitta ,and vata. Our constitution determines what actions we need to take to balance our health, through the use of plants, meditation, and special techniques shedding light on our inner processes, which will all be an active part of course.

Ayurveda shares a deep insight into the use of plants. Not only medically, but also for personal development and deeper inner transformation. For example, how to overcome health challenges or using plants to trigger certain inner healing processes. Traditional plant medicine is extraordinary powerful and can even trigger healing process at a psychic level, due to their natural psychotropic effects, which acts through energetic resonance.

The course dedicates a fair amount of the program to help the participants understand and learn to practice resonance medicine.
***********************************************************

About the teacher
Richard has been studying ayurveda for the past 7 years. He has a vast plant knowledge from University Master degree in Agronomy specializing in medicinal plants and is certified teacher in Ayurveda under AIFYM. Furthermore, he has been working part time as therapist and yoga teacher for 10 years.
***********************************************************

PRACTICALITIES ABOUT THE COURSE
- TIME: The course is running every Tuesday at 19.30-21.30 starting 24 September
- TEACHER: Richard Løvlund
- LANGUAGE: English
- PLACE: Natha Yogacenter, Nordre Fasanvej 230, 2200 Kbh N.
---