EXPLORE: NORWAY YOGA + HIKING RETREAT
| | |
| --- | --- |
| Arrangør: | Sparkling Yoga Retreats |
| Placering: | Ålesund |
| Fra: | 24/7/2017 kl. 16:00 |
| Til: | 28/7/2017 kl. 12:00 |
| Antal visninger: | 504 |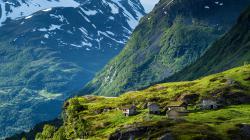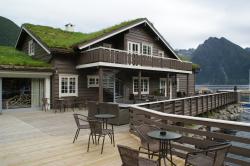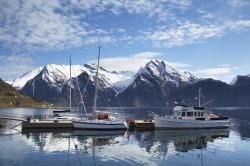 EXPLORE: NORWAY YOGA + HIKING RETREAT
This yoga retreat is almost fully booked - last places open.
Norway will steal a piece of your heart and take away your breath with its majestic magnificence. This Norway yoga retreat is a very special adventure that combines a nature exploration with a yoga and meditation experience.
The stunning fjord where we're staying during the retreat is breathing with a peaceful, grounded, enchanting energy. Resting in its splendour, the mountains around the fjord are like giant guardians by the sea, providing a secluded harbour for our yoga and meditation journey as well as a beautiful setting for our hikes and mountain explorations inbetween the yoga sessions.
Join us in this oasis of unspoilt Norwegian nature and let yourself be carried away into a mythic cradle of the Nordic spirits.
TEACHER
The classes will be lead by Elena Mironov, a yoga and meditation teacher with over 11 years of teaching experience and a background in psychology. Read more about the teacher.
YOGA
This retreat is open to all ages and levels of fitness and experience. During this hatha yoga retreat, you will have an opportunity to experience a variety of approaches to hatha yoga, from elemental vinyasa flow to peaceful hatha with a therapeutic quality. Some of the sessions may include the elements of yin yoga, myofascial release, pranayama and meditation. A part of the programme is yoga nidra (yoga sleep) meditation which has an extremely restful and restorative effect. All sessions will be adapted to the group and modifications of the poses will be offered to cater for all participants and to ensure that everyone is receiving the benefits of the practice and the individualised attention.
ACCOMMODATION
We are staying in a beautifully renovated hotel in the fjord in Ålesund region. The hotel is set amidst a beautiful unspoilt landscape just by the water, surrounded by mountains. The rooms are simple, comfortable and tasteful. Double/twin and single occupancy available.
HIKING
There is a variety of trails just outside the hotel. One of the days, we have a guided walk in the mountain with a local guide from the village who will show us a magnificent trail that starts just a short walk from the hotel.
WHAT IS INCLUDED
4-night/5-day stay at our beautiful hotel, breakfasts, dinners and takeaway lunch packs, all yoga + meditation classes as well as the use of space for yoga sessions.
MEALS
Breakfasts, takeaway lunch packs and dinners are included. All meals are vegetarian and some fish options will be available throughout the retreat.
TYPICAL DAY
7.30-9.00 Morning yoga + meditation
9.00-10.00 Breakfast
10.00-17.00 hiking, adventure of the day (ex. panoramic flight) or rest
17.00-18.30 Evening yoga
18.30-19.00 Optional meditation self-practice
19.00 Dinner
WHEN TO ARRIVE
The best time to arrive would be Monday afternoon/evening as the programme starts after early dinner. The best time to depart is Friday noon/afternoon as the programme finishes around 11am on Friday.
GETTING THERE
The location is about 1.5 hours driving distance from Ålesund and a few smaller airports in the area. It can be accessed either by public transport (bus) or by car. Further instructions will be sent out upon registration.
---