The Heart of Yoga - Yoga Retreats in Sweden and Worldwide
Adresse:
Flatön 790, 47491 Ellös, Sweden
Kommune:
København
Email:
samatvam@yoga-retreat.se
Telefon:
+46729613091
Hjemmeside:
www.yoga-retreat.se
Antal visninger:
4501
Stilarter:

Hatha yoga

Acro Yoga

Meditation

Meditativ Yoga

Pranayama Yoga

Vinyasa yoga

Yin yoga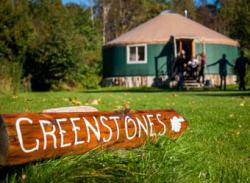 Emma Corbett
I grew up in Australia and have spent the last ten years travelling the world as an acrobat and trapeze artist.
I first began attending yoga classes with my Dad when I was twelve but always left before the 'boring relaxation' at the end (also my Dad would snore and it was embarrassing).
A few years ago I was struggling with stress and anxiety - managing multiple businesses and my travel/performing career and I became drawn to Mindfulness and Buddhist Philosophy as an antidote from my endless "busy-ness". I now try to 'be' more and 'do' less and over the past few years have completed a ten-day Vipassana Retreat and Yoga Teacher Trainings in Purna Yoga (Byron Bay, Australia), Rocket Yoga (Ohio, USA), Yin Yoga (Gold Coast, Australia) and Yoga Nidra (Bali, Indonesia).
I have presented at the Evolve Yoga Festival in Byron Bay, Leisure Industry Week in Birmingham, IDEA in Los Angeles and Filex in Sydney. I am now a Mindfulness Facilitator with Mindfulness Works Australia and do regular teaching contracts at the H2O Yoga and Meditation Centre on Gili Air and at Bali Silent Retreat.
I love how this practice has brought a small window of peace into my life. I love yin yoga, meditation and silence. But I also love handstands and Power Yoga. Life is made rich by contrasts.
Lars Samatvam Borgudd
I started practicing yoga in 1986 while studying engineering at the University of Lund.
In 2005 I completed my first yoga teacher training at k-yoga in Sweden. I then studied for two years at the Mandala Ashram in Wales, completing an advanced yoga and meditation teacher qualification under the guidance of Swami Nishchalananda. I am also certified by the British Wheel of Yoga.
I have attended several personal retreats at the Satyananda Yoga training center in Sweden, at the Scandinavian Yoga and Meditation Retreat Center in Håå as well as at the Ananda Mandala Yoga Center, and Mandala Yoga Ashram in Wales. In 2012, I participated in a one year Sannyasa training at Paduka Darshan Satyananda ashram in Munger in India. I am planning to complete my Yin Yoga and Qi Gong Teacher Trainings in 2017.
My interest in Ayurveda began 8-9 years ago. At first, as a way to maintain my own health and well-being. In 2008, I participated in a number of weekend courses at the Scandinavian Ayurveda Academy. In 2013 I completed the 9 month Ayurvedic Lifestyle Consultant training under the teachings of Dr. Vasant Lad at The Ayurvedic Institute in New Mexico, USA.
I aim to give people tools to manage their busy lives and appreciate having the opportunity to pass on to others what my teachers have passed on to me.